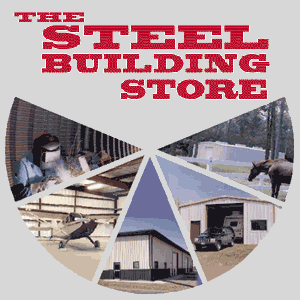 Phone :
1-800-208-2009
The Steel Building Store
2476 Nimo Pkwy.
Ste. 115-202
Virginia Beach, VA. 23456
The Steel Building Store has 25 years of combined experience. Contact us today to find out more about our do-it-yourself steel building kits and how they can easily and economically create commercial, residential, industrial and agricultural steel buildings. The Steel Building Store is located in Virginia Beach, Virginia. We are proud to provide quality prefabricated metal buildings made from the strongest U.S. steel.